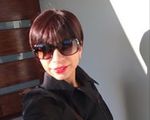 Dedication all the way!
Sarah is a dedicating, efficient, light hearted and to the point person. I am surprised at her promptness as i have not come across anyone who delivers on their promise like she does- ( and that's a big claim)
When i was initially looking at renting our apartment we didn't think that an agent could actually assist in the process, as a result had someone not capable and we suffered the consequences.
Sarah on the other hand found me a suitable tenant in a day - ( she is fast)
We highly recommend her to anyone who wants some peace of mind . She's truly great at what she does and seems like she actually cares. We love the human element she brings to the table . its priceless!
- Beni and Scott - Miami