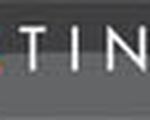 Sarah Allen Outstanding Service
Platinum Realty – Mermaid Beach .
I have had many dealings with real estate agents over many years, and I was very impressed with the way Platinum Realty Rentals dealt with my application/enquiry from day one!
During my application process, I met the Principal, John and other staff who were very welcoming.
I would particularly like to mention Sarah Allen for her great service and support from the viewing to handing over the keys!
I have no hesitation in recommending Sarah Allen as a GEM, when it comes to Property Executives!
Thank you, Sarah for everything you did to make our move, into our new 'home' as quickly as you did! I appreciate how you dealt with my/our personal circumstances at the time!
You made me feel like a persona and not just an application member!!
We are very happy here!!
Thank you!!
Kind Regards, Joanne Fusca
- Joanne Fusca - Palm Beach