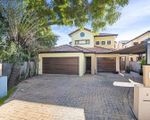 Outstanding service!
I would just like to give a big shout out to Sarah Allen and the team at Platinum Realty.
I felt instantly at ease and comfortable when dealing with Sarah as she explained their business principles and procedures.
I'm very pleased to have chosen Platinum realty as I have secured a very favourable outcome obtaining a quality tenant, in no small part due to the quality and professionalism of the team at Platinum Realty.
- Mark Bell - Palm Beach